RECURRING WEBINARS · ON-DEMAND CUSTOM WEBINARS · POST-TRAINING FEEDBACK
The training team here at B-Lynk are pros that can get your users up to speed on your features and services. Our customized Webinars are great for anyone that prefers to interact with an instructor; these virtual training sessions are also the perfect companion to our eLearning modules – allowing users the opportunity to further explore topics in a live Q&A with our certified Instructors. You can order sessions using our on-line scheduling tool or simply set them up in advance. Our trainers use your customized portals and applications to deliver real-time training and take questions from attendees about the lesson material covered.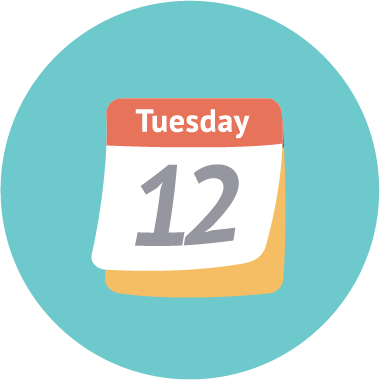 Recurring Scheduled Sessions
This solution is a great fit if you are looking to point your end users to a training calendar with repeat sessions each month. Which allows send-users the ability to attend sessions on their schedule.
request more information
On-Demand Custom Sessions
These sessions are a perfect fit for that one-off customer you've signed that needs some TLC. We can provide custom sessions that review only the services and features that they have purchased.
request more information
---
HOW DOES B-LYNK WEBINAR TRAINING WORK?
Webinars are a great way for your client's employees to get the training they need wherever they are, with the benefits of a Certified Instructor guiding you through the entire session! Paired with your custom presentation, end-users have the ability to continue education and training with a Live Q&A! Which allows the end-user to be sure they understand the material, and to be a more confident/productive employee! Each Webinar is fully customizable to your specific brand according to your corporate style guide and the Certified Instructor will teach on behalf of your company! A complete White Labeled Service. All Webinars and eLearning modules are stored on our Smart-Lynk Training Portal!
---
Developing the training content agendas
---
Scheduling and creating sessions
---
Delivering the training sessions
---
Providing post-training feedback
---
Did you know that Smart-Lynk can includes Webinar Training?
(Hover over this card)
With Smart-Lynk Cloud Services
Your customized and branded training portal can be live in just two weeks – plus, it will come packed full of features and support that educate and empower your team. Including, but not limited to: video training, webinars and automatic monthly reporting. Did we mention that it's created, customized and managed?
Click here to know more
---
Powered by B-Lynk Inc.
Copyright B-Lynk Inc. 2017. Smart-Lynk is a proprietary brand of B-lynk Inc. All rights reserved.